As Accurate As It Can Get
An ISO 9001:2015 Accredited Company Offering a Variety of Process Heating Equipment and Components
Thermal Processing Equipment Laboratory
in TX Since 1984
Texas Heating Equipment has over 30 years of experience servicing process heating equipment in Texas. We are an ISO 9001:2015 accredited calibration laboratory that offers a wide variety of process heating equipment and components.
We are the number one heating equipment supplier in Texas, specializing in:
Temperature Uniformity Surveys

Sales and Service Relating to Thermal Processing Equipment Components
You all must know that, for an oven to function correctly, it must reach and maintain the proper temperatures throughout. Otherwise, batches of products could be ruined, resulting in lost production, time, and, most importantly, revenue.
In order to calibrate a sensor accurately, it has to heat up to different temperatures during the calibration, then stabilize and take measurements. This process must be repetitively done so that you get confidence in the results. Our expert technicians work with great attention to detail to provide exceptional accuracy.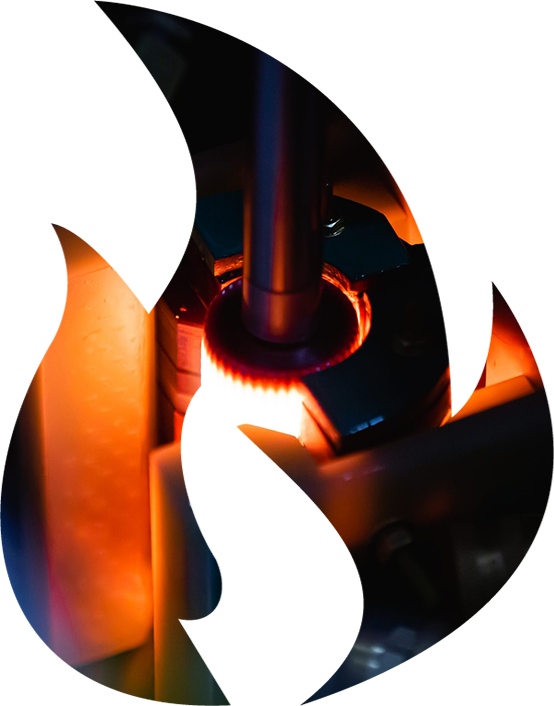 Guaranteeing Industrial Furnace and Controls Compliance With Furnace Temperature Uniformity Surveys
Texas Heating Equipment ensures accurate and efficient control of industrial furnaces. Temperature uniformity surveys are a vital component of that process. They measure multiple variables of furnace and oven operation and, when performed correctly, demonstrate that thermal processing equipment performs accurately and provides consistent production.
Temperature uniformity surveys are critically important for effective heat treatment and are a required element of numerous industry standards.
Expertise Where It Matters
We are staffed with knowledgeable professionals who provide expert instruction and guidance on heat treating across multiple industries. Texas Heating Equipment has the team, talent, and know-how to execute precise temperature uniformity surveys. Should challenges arise during the process, our team provides comprehensive assessment, troubleshooting, and repair services that limit downtime and deliver consistent results.
Our trained technicians perform temperature uniformity surveys that evaluate the operational performance of industrial furnaces and ovens. We will help you demonstrate compliance with applicable industry standards and/or client requirements.
You can trust Texas Heating Equipment for accurate temperature uniformity surveys backed by powerful resources that resolve issues quickly and effectively.
It goes without saying that without verifiable accuracy, measurements are meaningless. Texas Heating Equipment has the experience and resources to ensure the accuracy of heating equipment.
Unlike providers who merely calibrate, we troubleshoot equipment issues as well as adjust and correct deviations within the control loop, saving you time and money by minimizing production equipment downtime.
Why Should I Calibrate My Instruments
Calibration ensures measurement accuracy, and routine calibrations are a prescription for your instrument's continued health and performance. You must also note that there are costs and risks associated with not calibrating equipment regularly.
Calibration should be an integral part of your engineering process. It validates your measurements over a period of time and reduces the risk of rework, recalls, returns and repairs. With proper calibration, you can increase your efficiency and reduce the total cost of the test. In the engineering lab, inaccurate measurements can distort your findings about the behavior of an emerging design. You simply don't want to go through unnecessary design rework because your instrument was inaccurate during design validation.
There also may be regulatory requirements stipulating a regular calibration schedule. Penalties for non-compliance from an audit may be fines, loss of business, plant shut down, or worse. But don't worry when we are here. Kindly visit the about us page to find out more.